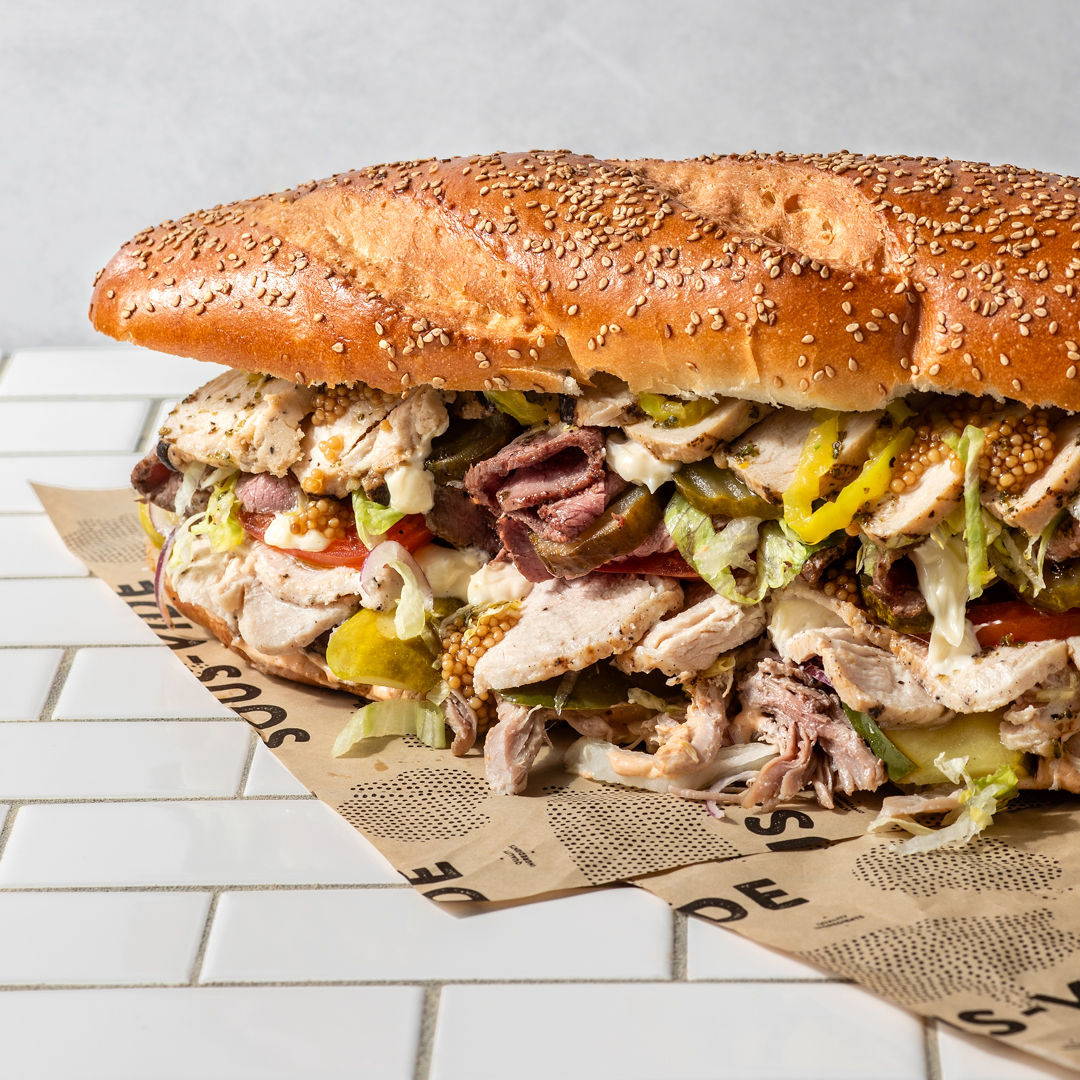 2 Beefsteak tomatoes, sliced
1 red onion, sliced
Jar of sliced pickles
1 jar pickled banana peppers
12 black olives
6 skewers
Kosher salt, to taste
Fresh ground black pepper, to taste
Split roll in half lengthwise and toast the cut side. Spread aioli generously on both sides.
Skewer 2 olives on each skewer, sliding about 4" onto skewer.
Warm shredded pork and jus in a saucepan or oven.
Season the tomatoes with salt and pepper; dress the shredded lettuce and sliced onion to taste with the hoagie dressing.
Starting from the bottom piece of bread, working up, layer pork, lettuce, sliced beef, sliced tomatoes, sliced onion, sliced chicken, and pickles.
Place top piece of the roll on top and space skewers evenly across the length of the sandwich and slice carefully between.
Serve immediately with lots of napkins!